Transparency Reporting
Dashboard information with pertient and easy to understand details about the current conditions in the Village of Saranac, Michigan.
The Current State of Affairs in the Village of Saranac, MI
(Please note, you will need the ability to access XLS documents in order to view the Citizen's Guide below. If you do not have MS Excel installed you can download a free reader such as MicroSoft Excel Viewer or Open Office. To get the full use of all the detail, make sure your macros are enabled.)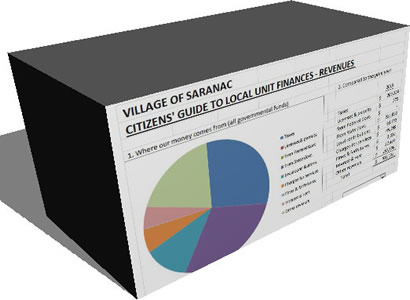 A Guide to Village Financials
Easy to follow charts, lists, and pie chart detailing the Village of Saranac financials for Citizens, gathered from 2016 and 2017.
More information pertinent to local life in Saranac: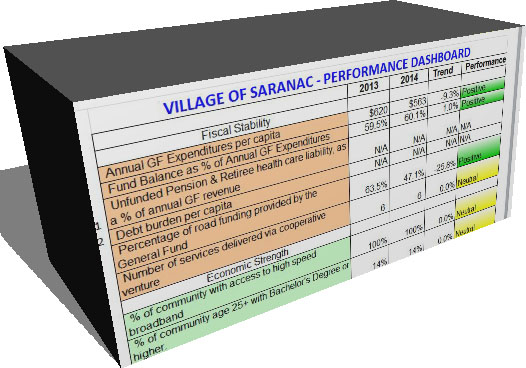 A Snapshot of Village Performance
Fast and Convenient information about the Village of Saranac Performance, including: Fiscal Stability, Economic Strength, Public Safety and Quality of Life.
For more information about the Village of Saranac: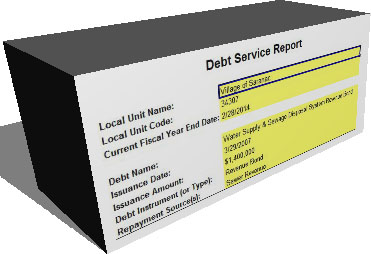 A Report of Debt Service
The DSR is a list of bond issues financed through the Village.
For more information about the Village of Saranac: